App Store
Connect your favorite apps with GoSite
GoSite's all-in-one platform is even more powerful when you integrate it with complementary apps. Save time by syncing your favorite apps and services automatically, and managing everything from one place. Explore the options in the App Store below.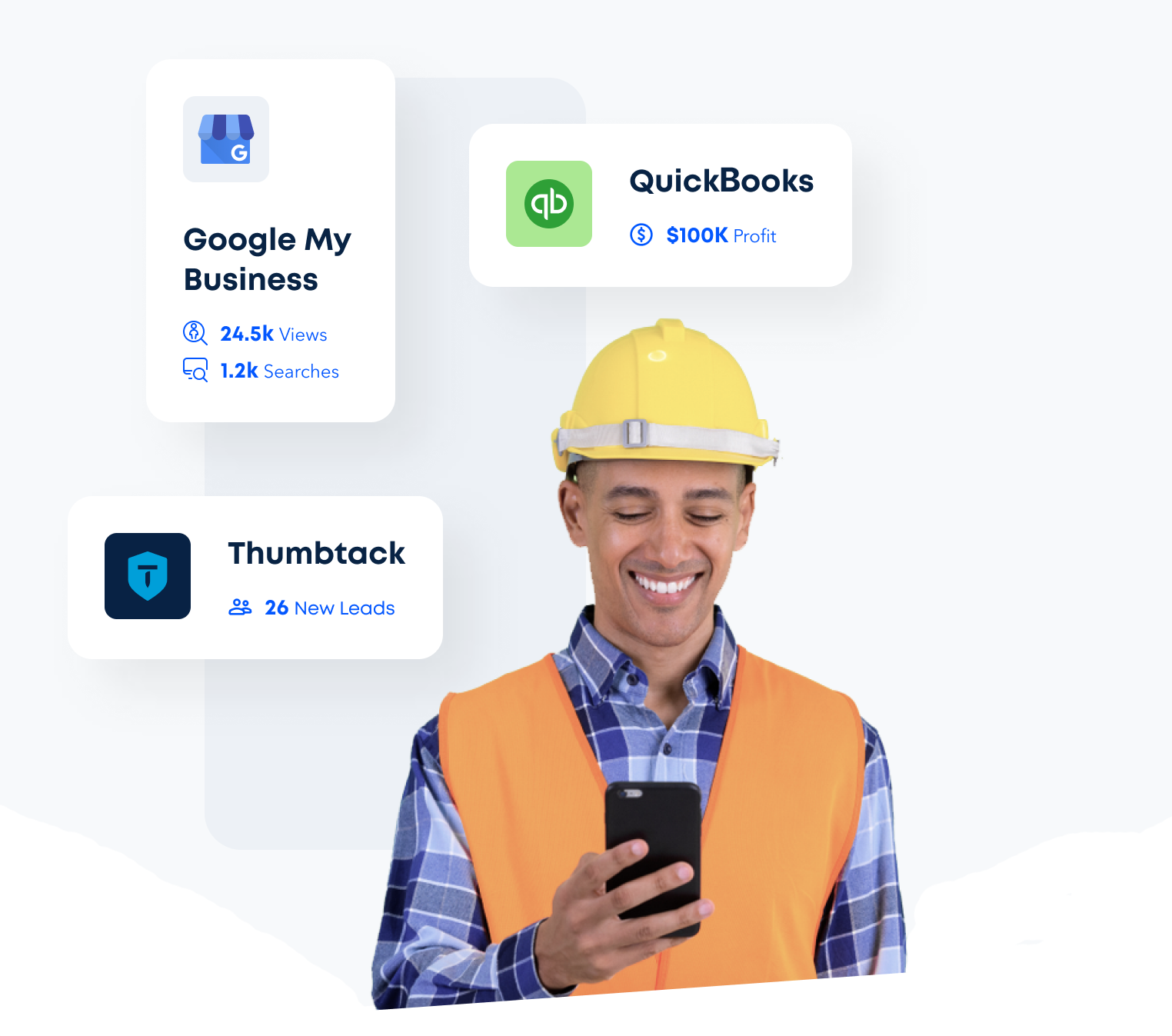 The #1 platform to grow your business online
Make it easy for customers to text you online to ask for a quote or schedule an estimate. Win more jobs by providing digital convenience to shoppers.