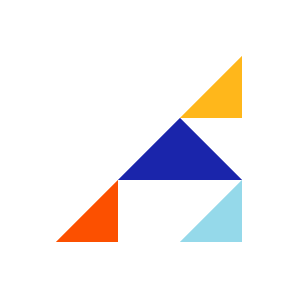 Accion Opportunity Fund
Accion Opportunity Fund has been a nationwide small business lender for over 27 years. We work to create an inclusive, healthy financial system by helping everyone, especially women and minorities, access affordable capital, educational resources, and business coaching. Let us help you with the capital you need to continue to grow your business!
Eligibility
Do you qualify for a loan with Accion Opportunity Fund? We do our best to make our services as accessible as possible, but we do have a few requirements before we can approve your loan.
Must have at least 12 months in business
Your business must generate $50,000 or more in annual sales
You must own at least 20% of the business
Your company must be based in the U.S.
How it works
Access to capital to support and grow your business can be one of the biggest and most complex challenges business owners face. We want to ensure that you feel ready and prepared to apply for a loan. Let us walk you through the basic steps we'll take together so that you know what to expect.
Get a quote without impacting your credit score. Be prepared to share business revenues and expenses. Pulling numbers from your tax returns can help.
Step 2: Review Your Offers
We'll share offers you can choose from with different term lengths, monthly repayments, and interest rate options. If we have no options for you, we'll try to refer you to one of our partners or provide other resources.
Step 3: Finalize Your Loan
Once you've chosen an offer, we'll ask for final documentation and verify. We'll review and come back with a final offer and loan agreement. Upon signing, you'll get the money you need for your business.
What you get
Accion Opportunity Fund is here to support you with capital, so you can achieve your business goals. We offer:
Loan Amounts - $5,000 to $100,000
We offer working capital term loans ranging from $5,000–$100,000 with transparent terms of 12 to 60 months in length.
No prepayment penalties and fixed interest rates starting as low as 5.99%. Your rate is dependent on your credit and financial standing.
We provide more than just loans – we also offer coaching, mentoring, and access to support networks.
Support staff is available in English and Spanish, 7 days a week, 8 AM – 8 PM (Your local time) to guide you through the full process, from application to funding and beyond.
Accion Opportunity Fund is a 501 (c)(3) non-profit recognized by the IRS. Loans are made by Accion Opportunity Fund Community Development (AOF). Loans made pursuant to a California Financing Law, license number 6050609. Accion Opportunity Fund Community Development loans are available in 45 states. For more detail about state licenses, disclosures, and programs for our business loans, please visit: https://aofund.org/state-licenses-disclosures-and-programs. All access to and use of this app is subject to and governed by the Accion Opportunity Fund Terms of Use, Privacy Policy and Agreement to Receive Electronic Communications
Pricing
Loan Amount
Loan Amount $5k - $100k
Loan amount may vary
Term 1,2,3 or 5 years

Interest rates range from 5.99% to 12.99% (fixed)

Origination Fee starting at 3.99%

Fixed rate installment loan
Monthly payment with no prepayment penalty
We operate in 45 states (except MT, VT, ND, SD, TN and DC)
App Information
Developed by

Accion Opportunity Fund

Categories Small Business Loans

Related Links