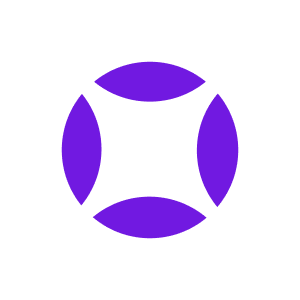 AudioEye Accessibility
AudioEye's industry-defining digital accessibility offering helps deliver website remediations efficiently and affordably for organizations of all sizes. Our platform leverages a decade of investment in advanced technology supported and informed by our team of dedicated IAAP-certified professionals to help deliver improved access to the web.
Our mission
AudioEye is dedicated to eradicating every barrier to digital access. We recognize that, for too long, the technologies and digital experiences that so many of us take for granted are rife with errors and issues that prevent people with disabilities equal access. We believe that investment in technology is the best way to break down the barriers and to deliver sustainable solutions that can be implemented across the entire Web. At the same time, we believe that technology alone is not the full answer. The knowledge, empathy, and expertise of dedicated individuals are needed to support technology and make the overall solution better.
Our story
Founded in 2005, AudioEye has been involved in Digital Accessibility for over 15 years. What started as an R&D company seeking to introduce innovations has grown into the most trusted company and the most robust technology platform in the industry.
Today, AudioEye is constantly setting new standards with our Digital Accessibility platform, where our patented AI and automation are informed and supported by our team of IAAP-certified accessibility professionals.
How it works
Step 1: Find
For each person who visits your site, our automation runs a battery of tests (over 400 of them) to find accessibility errors and risks that prevent people with disabilities from understanding or interacting with your site.
Step 2: Fix
AudioEye automatically fixes many accessibility issues while the page loads, helping you meet many of the WCAG requirements for every visitor. This helps people with disabilities to access your content and reduces the risk of a costly lawsuit.
Step 3: Monitor
AudioEye continuously monitors your site for new accessibility issues with every visitor. As your site content changes, our technology will continue to find and fix issues automatically.
Step 4: Report
AudioEye's proprietary reporting features help you keep track of recent scans, fixes, and issues that need to be addressed at the source. The Accessibility Score will update in real time to reflect how your site is doing.
What you get
A Path Toward Compliance
AudioEye helps you work towards ADA and WCAG 2.1 compliance through a combination of advanced automation technology and human touch.
Automated fixes
As accessibility issues arise, we find and fix the majority of them before they reach your customers
Detailed reports
See which issues have been fixed automatically and which require additional attention
Sort accessibility issues by type and severity to prioritize the most important fixes
Support
We provide a 24/7 Help Desk where users can send feedback directly to our certified experts.
Basic legal support with our Sustainable Testing and Remediation Plan.
Proven results
Assistive technology (AT) users regularly confirm that AudioEye improves their online experiences
Personalization
AudioEye's Visual Toolkit allows customers to take control of their experiences to suit their needs
User empathy
Understand the impact each issue has on user experience for people of different abilities
Pricing
Yearly Plan
The AudioEye package includes:
Automated website testing for ADA and WCAG 2.1 compliance
Automated and manual fixes for compliances errors
Detailed reports
24/7 Support
Personalization
Legal support for demand letters
App Information
Developed by

AudioEye

Categories Website Add-Ons

Related Links